Resources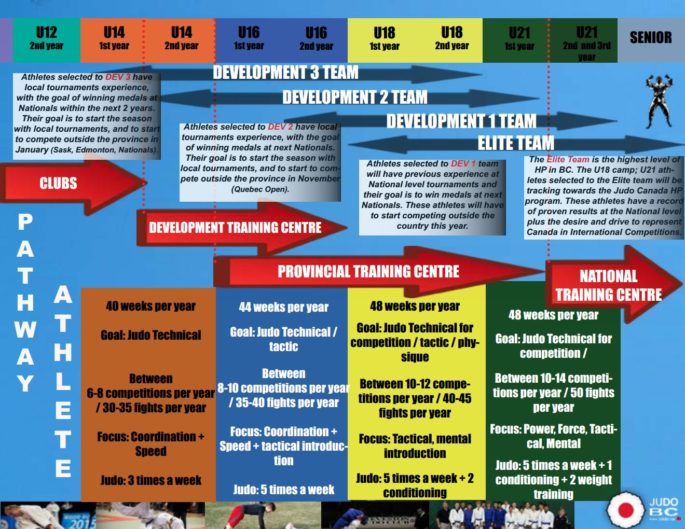 Judo Canada High Performance Mandate
Judo Canada's mandate is to produce sustainable podium performance at Olympic Games, Senior World Championships, Junior World Championships and Cadet World Championships.
Judo BC Provincial High Performance Definition
High Performance (HP) in BC is the pursuit and achievement of excellence at the Train to Train and Train to Compete stages of the Judo Canada Long Term Development Model. Judo BC has determined three HP Levels:
Elite Team
The Elite Team is the highest level of HP in BC. Athletes selected to the Elite team will be tracking towards the Judo Canada HP program.
Development Teams
The Development Team will be made up of athletes tracking towards the Elite BC team.
Downloads/links:
Judo Canada Long Term Athlete Development Model