JAMIESON, Meghan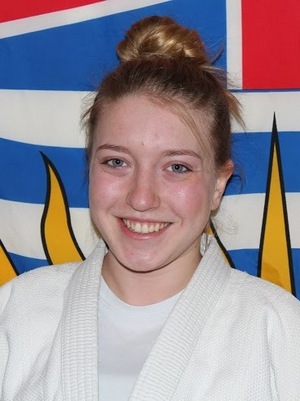 Judo BC Team Member
Name: Meghan Jamieson
Hometown: Ladner BC
Club: Steveston Judo Club
Belt Level: Shodan
Weight Class: -70 kgs
Career Highlights
2014
Canadian National Championships, Saguenay QC: Bronze
US Open National Championships, Honolulu HI: Gold
Pacific International, Richmond BC: Silver; Team Competition: Gold
Ontario Open, Whitby ON: Silver
2013
Canadian National Championships, Richmond BC: 5th
Favourite Competition Moment
Reaching my goal of winning a medal nationally by winning Bronze at Nationals after going 2 minutes into Golden Score. Seeing everyone being so happy for me and knowing I had so much support especially in my coaches, Kane Morishita and Lisa Nakajima.
Interests Outside Judo
Coaching Special Olympics, Studying Kinesiology, Fashion
Favourite Quote
Your body can do anything, it's just your brain you have to convince.