ALEXANDER, Tristan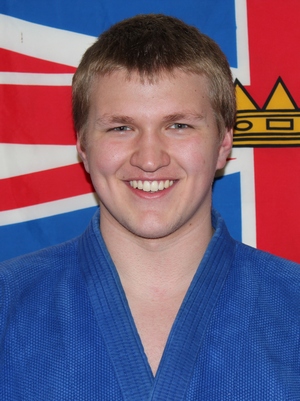 Judo BC Team Member
Name: Tristan ALEXANDER
Hometown: Victoria
Club: Victoria Judo Club
Belt Level: Ikkyu
Weight Class: +100kg
Role Models
Teddy Riner and Arnold Swarzenegger
Career Highlights
2014
Canadian National Championships, Saguenay QC: U18 Bronze
Pacific International, Richmond BC: U18 Gold
Edmonton International, Edmonton AB: U18 Gold
Saskatchewan Open, Regina SK: U18 Gold, U21 Silver
2013
Pacific International, Richmond BC: U18 Gold
Edmonton International, Edmonton AB: U18 Bronze
Saskatchewan Open, Regina SK: U18 Gold
2012
Canadian National Championships, Toronto ON: U15 Bronze
BC Youth Championships, Kamloops BC: U15 Gold
Vancouver International, Richmond BC: U15 Gold
Favourite Competition Moment
Winning three matches in a row all by ippon, all under 60 seconds, on my way to a Gold medal.
Interests Outside Judo
Weight Lifting, Hockey, Basketball
Favourite Quote
Its not the size of the dog in the fight that matters. Its the size of the fight in the dog…or  If you make my sister cry, I'm gonna make you cry.