On September 22, 2015 the Victoria Judo club lost one of its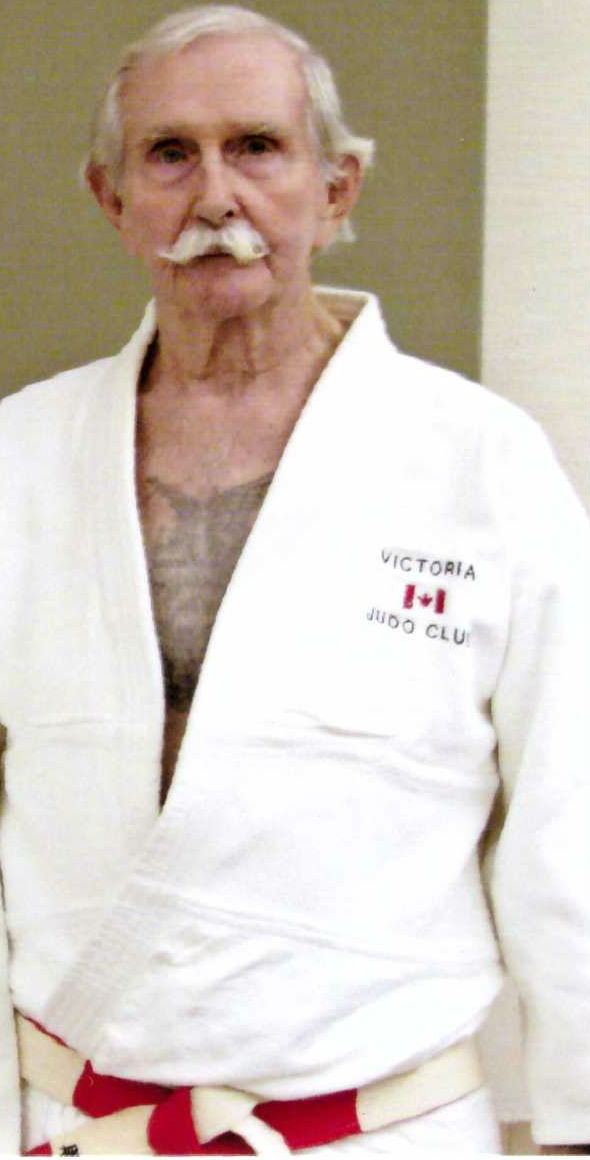 founding and most memorable Sensei.  Bill was born in Lashburn, Saskatchewan, and spent his youth in Prince George.  At 17 he joined the Canadian Navy where he spent 25 years as a stoker, and a diver.  He finished his working career with the Victoria's Sheriff's department.
Introduction to Judo
While serving on the HMCS Ontario in 1956, he saw a Judo demonstration and vividly recalled it was difficult "trying to do a break fall or a throw on a ship that was rolling with tumbling mats on steel decks.  We had many injuries."  In the fall of 1956, he met Mr. Y. Inouye, Gary Boscence, Frank Colburn, Jim Ramsey, and Billy Mar, and they founded the Victoria Judo Club.
Judo Highlights
Judo highlights include:  receiving Shodan in 1961; the representative for the Pacific Command in the Armed Forces Judo Association in 1964, a position he retained until his retirement in 1976; being sequestered to the staff of Major General Rockingham (Commanding General of the newly formed airborne regiment) as a member of the team that was set up to establish a self-defence program; a member of the BC Judo team  at the 1967 Montreal Canadian Nationals, and the Canadian National Team at the 1967 Salt Lake City World Championship.  Receiving Rokudan in 2008.
Bill's 6' 4'' physique complete with handle bar moustache, tattoo of a ship on his chest, sharp sense of humour, and lastly his 'unique' style of Judo instruction will be missed.  He left an impression on all who had the privilege to meet and work with him on the mats.  He was definitely one of a kind.