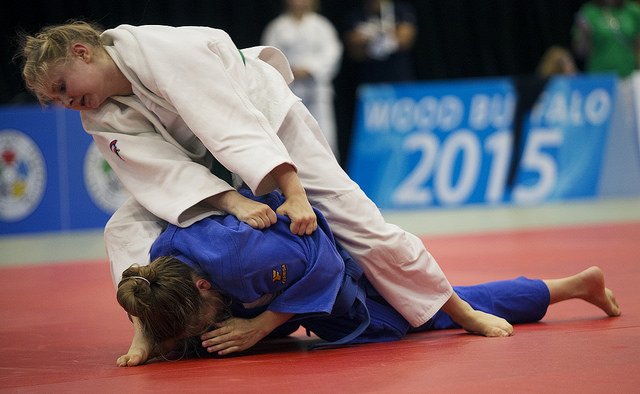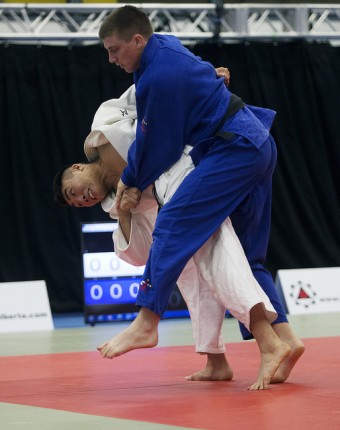 Judo BC sent a strong contingent to the 2015 Western Canada Summer Games being held in Wood Buffalo, AB August 7-16, 2015. The judo competition began August 8th and finished on the 10th. The team captured 9 golds, 1 silver, and 2 bronze in addition to taking home gold in both the men's and women's team events.
"The way I stay  focused before competition is by tuning everything out and listening to music," said Ario Nishimura who took home the gold in the -81kg category.
The final day of competition saw both the men's and women's British Columbia Judo teams top the podium. Isabelle Harris competed on her 14th birthday and it only seemed fitting that she would seal the women's team's gold medal 3-2 over Alberta.
An unexpected weight-class move from the 57 to 63Kg by Alberta pitted Harris in a fight she thought she wasn't going to have to do.
"(Harris) is really hard to throw and she always fights hard," said Judo coach Aline Strasdin, who has been to the Canada Games seven times, while this is her second appearance at Western's. "Isabelle is a green belt and her opponent is a brown belt but I don't think they watched her fight this week because she is tough. It was so awesome to see her win it."
Congratulations to all of our competitors!
| | | | | |
| --- | --- | --- | --- | --- |
| Category | Name | Club | Hometown | Results |
| -44 | Kimiko Kamstra | Hart Judo Academy | Prince George | 1st |
| -48 | Vanessa Kruger | Nanaimo Judo Club | Nanaimo | 2nd |
| -52 | Lisa Russell | Prince George Judo Club | Prince George | 1st |
| -57 | Alicia Fiandor | Nanaimo Judo Club | Nanaimo | 1st |
| -63 | Isabelle Harris | Abbotsford Judo Club | Abbotsford | 1st |
| -70 | Morgan Endean | Aberdeen Judo Academy | Pritchard | 4th |
| 78 | Kelsey Painter | Campbell River Judo Club | Campbell River | 1st |
| Girls Team | | | | 1st |
| -50 | Anthony Henry | Campbell River Judo Club | Campbell River | 1st |
| -55 | Simren Brar | Abbotsford Judo Club | Abbotsford | 1st |
| -60 | Leo Goldberg | Abbotsford Judo Club | Langley | 1st |
| -66 | Mitchell Wolfe | Abbotsford Judo Club | Abbotsford | 3rd |
| -73 | Geoffrey Hanks | Aberdeen Judo Academy | Kamloops | 2nd |
| -81 | Ario Nishimura | Steveston Judo club | Richmond | 1st |
| 90 | Tristan Alexander | Victoria Judo Club | Victoria | 3rd |
| Boys Team | | | | 1st |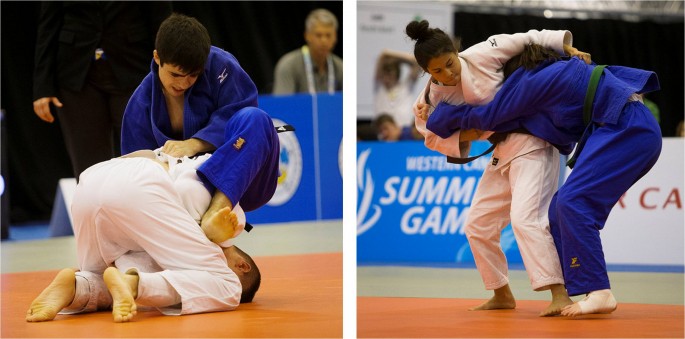 Related Articles
Team BC off to a golden start!
Judo golden again!
Birthday girl seals double gold for Judo in unexpected match up