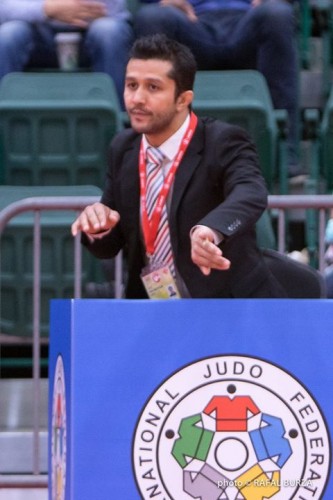 Judo BC is pleased to announce the hiring of Jeremy LeBris as Sport Development Director. In his new role Jeremy will be responsible for the implementation of Judo BC Performance and Long Term Development programs.  He will commence his responsibilities in the spring of 2016.
"We are incredibly pleased to welcome Jeremy to Judo BC" said Sandy Kent, President.  "He will be a great asset in helping us achieve our long term development goals and will provide valuable guidance and direction to our membership"
The Sport Development Director's responsibilities include: working collaboratively with club coaches on the development and implementation of training programs, overseeing training sessions and camps, working with the clubs and coaches to promote Judo Canada's Long Term Athlete Development model and collaborating with the coaching development committee on professional development. In addition, Jeremy will also be the Provincial Head Coach and will travel with the team to out of Province competitions, including the Canadian Judo Championships.
"I'm very excited to take on the role of Sport Development Director with Judo BC," said Jeremy Le Bris. "It's an exciting time for Judo BC and I look forward to helping the clubs, coaches and athletes develop and grow."
Jeremy's coaching career began in France 2000 while he was still a competitive athlete. He coached athletes to more than 20 individuals medals and numerous team medals at the French Championships and various European competitions prior to his move to Canada to work as the National Coach of the Women's Team from 2013 – 2015. In his 2 years with Judo Canada he successfully coached athletes to numerous international medals including 3 gold's at the Junior World Championships. Jeremy has a Sport and Exercise Science Degree from France is a NCCP Level 4 coach.
Some of his personal judo achievements include a silver medal at the 2002 Universiade, team bronze at the 2002 European Championships, team bronze at the World Championships and gold at the French National Championships in 2002 & 2003.