The Judo BC Girls Only Camp is in full swing in at Camp Hatikvah in Oyama, BC. The past day and a half have been crammed full of swimming, capture the flag, and of course, lots of Judo training. The intensity of sessions has been high while the judoka focus on refining the basics and learning new techniques.
While at camp, the judoka were challenged to participate in the ALS Ice Bucket Challenge by Sensei Aline Strasdin. The Girls Only Camp participants would like to challenge all male judoka in BC as well as their Senseis!
Check out the video and picture below.
Judo BC Girls Only Camp ALS Ice Bucket Challenge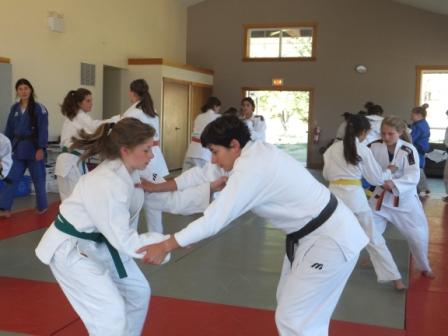 Sensei Renee Hock and Sydney Grevatt doing randori on day one of the camp.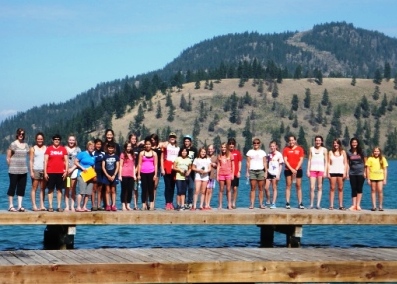 Camp participants on the dock at Camp Hatikvah in Oyama, BC