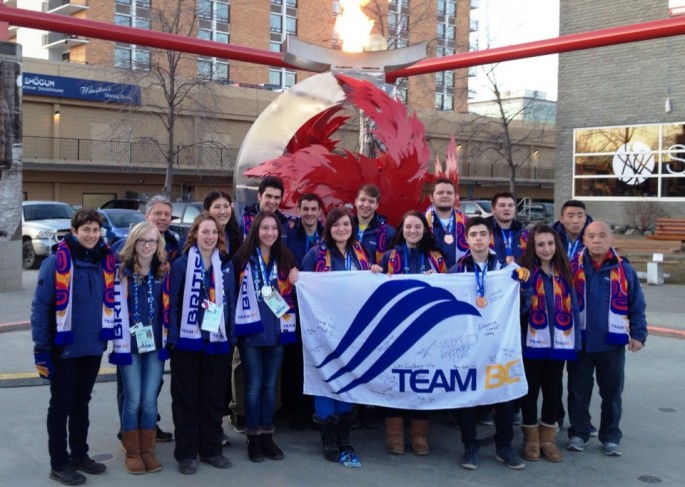 Congratulations to all of our Judoka who competed with heart and determination at the 2015 Canada Winter Games! There were many victories throughout the tournament.
Medals were won by:
Silver: Ario Nishimura, Tavis Jamieson, Lavanna Laass, Kelsey Painter
Bronze: Leo Goldberg, Braxton Clark, Jeff Swadden, and Megan Hanks
A bronze medal was also won in the Male Team competition.