Asanee, a Green Belt at New Westminster Judo, won the 10th Annual Surrey Fire Fighters sponsored Surrey Slamfest High School Wrestling Championships last Thursday.
Asanee also won the Miri Piri Wrestling tournament in which he defeated every opponent using a back throw he learned from the fellow from Portugal at the Richmond camp last November. 60 Kg is a hotly contested weight class with as many as 50 competitors at a provincial meet and always 8-12 in local meets.
He is in Grade 8 @ 60 Kg. More amazingly he was voted, by the coaches, and awarded The Most Outstanding Male
Junior Wrestler.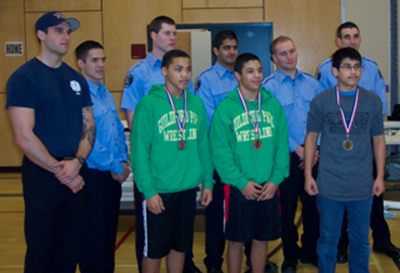 Photo with gold medal & 2nd & 3rd placers.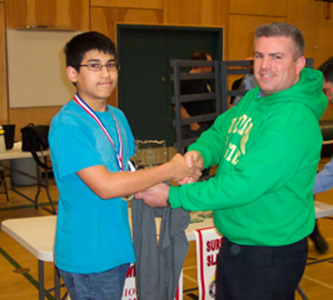 Being presented Most Outstanding Male Junior Wrestler award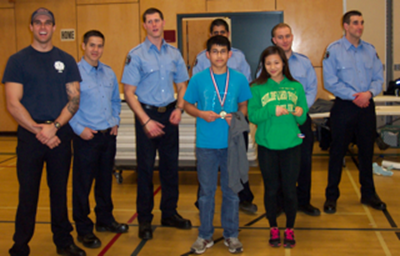 With Zion Lee; awarded Most Outstanding Female Junior Wrestler
The Surrey Firefighters Charitable Foundation also presented 2 $750 bursaries to
grade 11 &12 students based on wresters with outstanding scholastic achievements.