Submitted by Abby Lloyd of the Powell River Judo Club
Looking back over the past approximate 8 years of training at a small town club such as Powell River, from a shy and inexperienced white belt to the judoka I am now, things have definitely come a long way. The Powell River Judo Club has had to make due with difficult obstacles and limited resources. I saw these as only minor setbacks and continued to train for the love of the sport.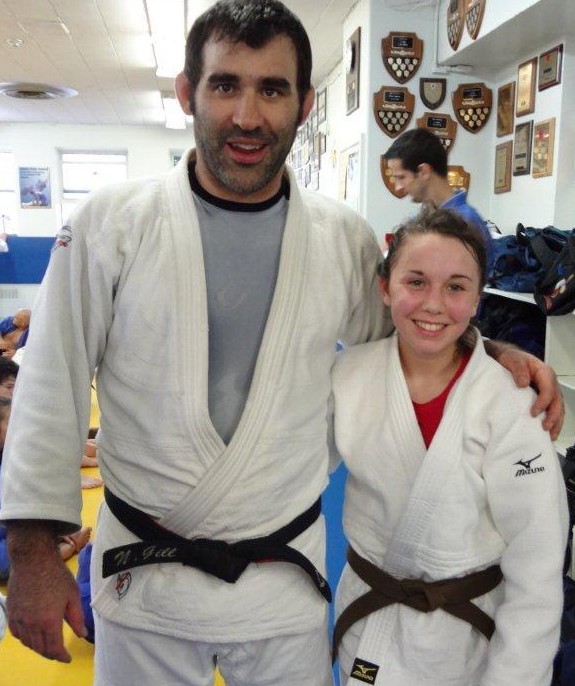 Being from a small dojo I never expected to get very far, but competition was something I enjoyed very much. I often attended the Island shiais along with the other recreational judoka. Since these tournaments rarely had many girl competitors, I normally fought in the boys division. It soon became something of the ordinary.
Travelling further across BC opened up more competition opportunities, including the ability to finally fight other girls. Being only about 9 or 10 years old, it took a couple years for me to shake the pre-fight nerves. Not only was it a physical battle, it was also an emotional one at such a young age. Getting exposure to larger competitions helped me to overcome that nervous feeling as well as my shyness around the other judokas. I began to gain self confidence and determination to train hard and do well in competition.
I remember my first BC Championships in Abbotsford; how awestruck I was to see so many black belts. I told myself that would be me one day. I began to set short term goals for myself. Small goals – reachable goals. Things did not come easy as a Powell River judoka, but this was something that I really wanted to follow through with. The small goals I had been setting started to grow into bigger goals such as making the Junior National Championships.
In 2010, I was able to accomplish that goal and qualified for the Junior National Championships in Lethbridge, Alberta. At this point, I thought I had gone as far as anyone from Powell River could go, but surprisingly I went on to win the U15 -52kg category. Fighting at a National level was a very beneficial experience, allowing me to meet many other talented judoka who are now part of my "Judo Family".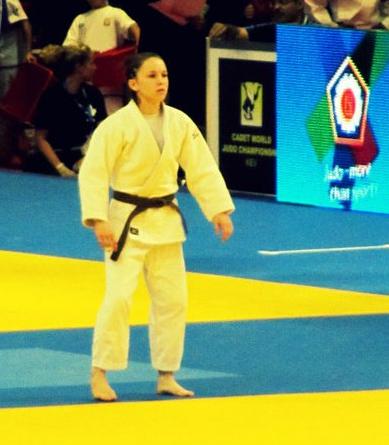 It also opened up more opportunities to compete in other tournaments across Canada,  including the 2011 Canada Winter Games in Halifax, Nova Scotia. Entering as an "early-bloomer", I was the youngest competitor for Team BC Judo. In preparation for the Games, I had the chance to compete in the U20 division in the Saskatchewan tournament and Ontario Open. These preparation competitions were entirely based on learning and experience. Fighting older and more experienced girls helped me to continue to progress and develop new skills. Although I did not medal at Canada Winter Games, I was able to look back on my mistakes and learn from what went wrong and what went right. Getting exposure to high level competition such as this at a young age was a privelage and I took advantage of this opportunity to compete with fighters from an older age group.
Following Canada Winter Games came the 2011 Junior National Championships in Sept-Iles, Quebec. This was my second year qualifying for Junior Nationals and also my first year of U17. I felt as though I was at a slight disadvantage considering my age. My goal was to centre my thoughts on the task at hand instead of looking into the future and getting too far ahead of myself. Taking each match one fight at a time, I was eventually able to capture the gold medal for a second year.
Although, my outlook in the U20 competition in Sept-Iles left something to be lacked; confidence and focusing on the moment. In my opinion,  intimidation took over and I defeated my own self. From this mistake, I took much knowledge and analysed how things could have gone better. By reviewing my mistakes, my preparation and skills improve for following competitions.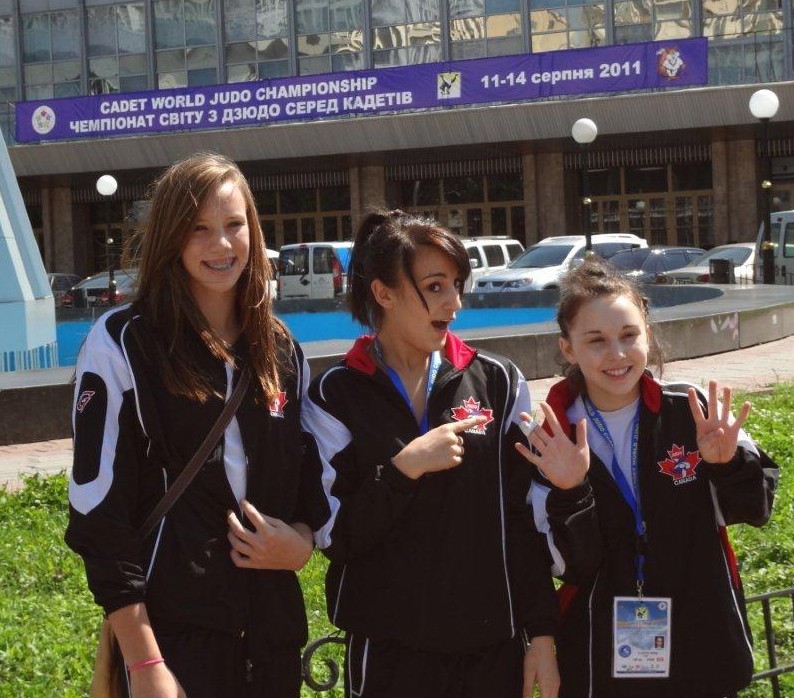 However, to my surprise, my performance in U17 qualified me for a competition which I had not even set my sights on yet; the Cadet World Championships in Kiev, Ukraine. My Judo career again took another dramatic turn after accepting the opportunity to attend the competition. I was thrown slightly out of my comfort zone when travelling to Montreal by myself for training, as much responsibility, maturity, and trust was needed to make everything possible. Fighters that I had only dreamed of meeting now knew me by name, shared their knowledge, and were even joking around with me from time to time. Until then, I could only imagine the feeling of having a Judo player such as Nicolas Gill pat me on the back with words of encouragement. To be representing Canada was an overwhelming and honoring opportunity, as well as an emotional one to be wearing the Canada patch.
Finally, on competition day in Kiev, it seemed as though the same nerves that overcame me on that very first day of ever competiting rose to surface. Was I good enough? Have I trained hard enough? Am I ready? Taking that first step on the international stage, my questions were soon to be answered. My hard work, effort, and mental prep were good enough for a ninth place finish.
So far in my journies, I've come to the realization that it does not matter the size of the club that you come from. Those that succeed are those that want it the most. They are the ones that continue to get up each time they fall, the first ones on the mat, and the last ones to get off. Words of encouragement, support, and sharing knowledge can go a long way. These are the small things that keep us going and motivate us to get up and train harder each day. Thank you to everyone who unselfishly commits to our sport so that others may experience the incredible world of Judo. See you on the mat.