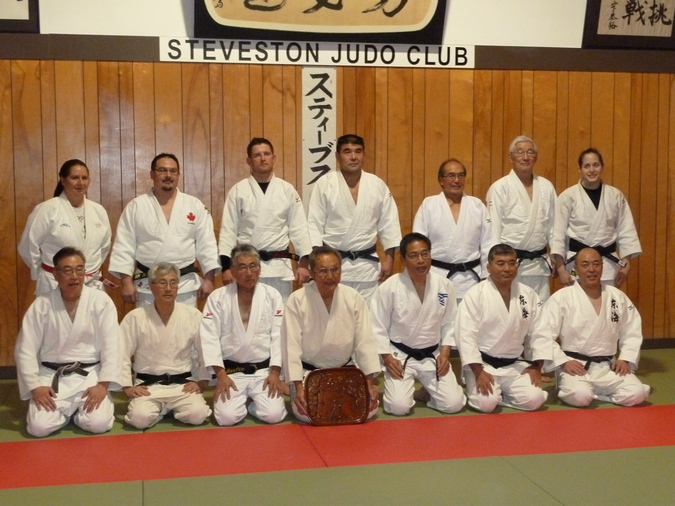 Representatives from the Tokai University Judo Club and the Associação de Judo Pessoa Sao Paulo were at the Steveston Judo Club on February 16th for a workout in preparation for the 2012 Pacific International.
Hidetoshi Nakanishi, former World Champion and head of the Tokai University delegation presented a gift to the Steveston Judo Club and a special recognition to Jim Kojima for his contributions in nurturing the annual participation of Japanese teams in the Pacific International.
The Opening Ceremonies for the Pacific International will start at 10:00am on February 18th at the Steveston Community Centre.  The event will be webcast live at TVGO.ca.