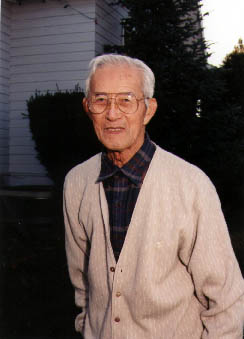 8th Dan, Founder of the Vernon Judo Club, Okanagan Sports Hall of Fame and Judo Canada Hall of Fame Member, Yoshitaka Mori passed away on April 4th.
The Memorial Service for Sensei Mori is scheduled for Saturday, April 21st, 2012 at 1:30 P.M. at the Schubert Centre, 3505 30 Avenue in Vernon, BC.
Obituary as published in the The Morning Star Newspaper, Vernon BC" April 13, 2012.