What is Judo
Judo is a self defense martial art that teaches it's practitioners (judoka) to gain control over an attacker without striking him or her. It is a method of turning an opponent's strength against him or her and overcoming by skill rather than sheer strength.
Judo does not involve punching, kicking or striking techniques but rather, uses throws, holds, chokes and grappling (it looks more like wrestling than other martial arts).
Through the study of judo, judoka learn respect (for self and others), discipline, responsibility and control. Judo is a safe, fun way to reduce stress, while increasing physical fitness, confidence and overall well being.
Are you a parent wanting to learn more about kids and Judo? Check out Judo BC Kids.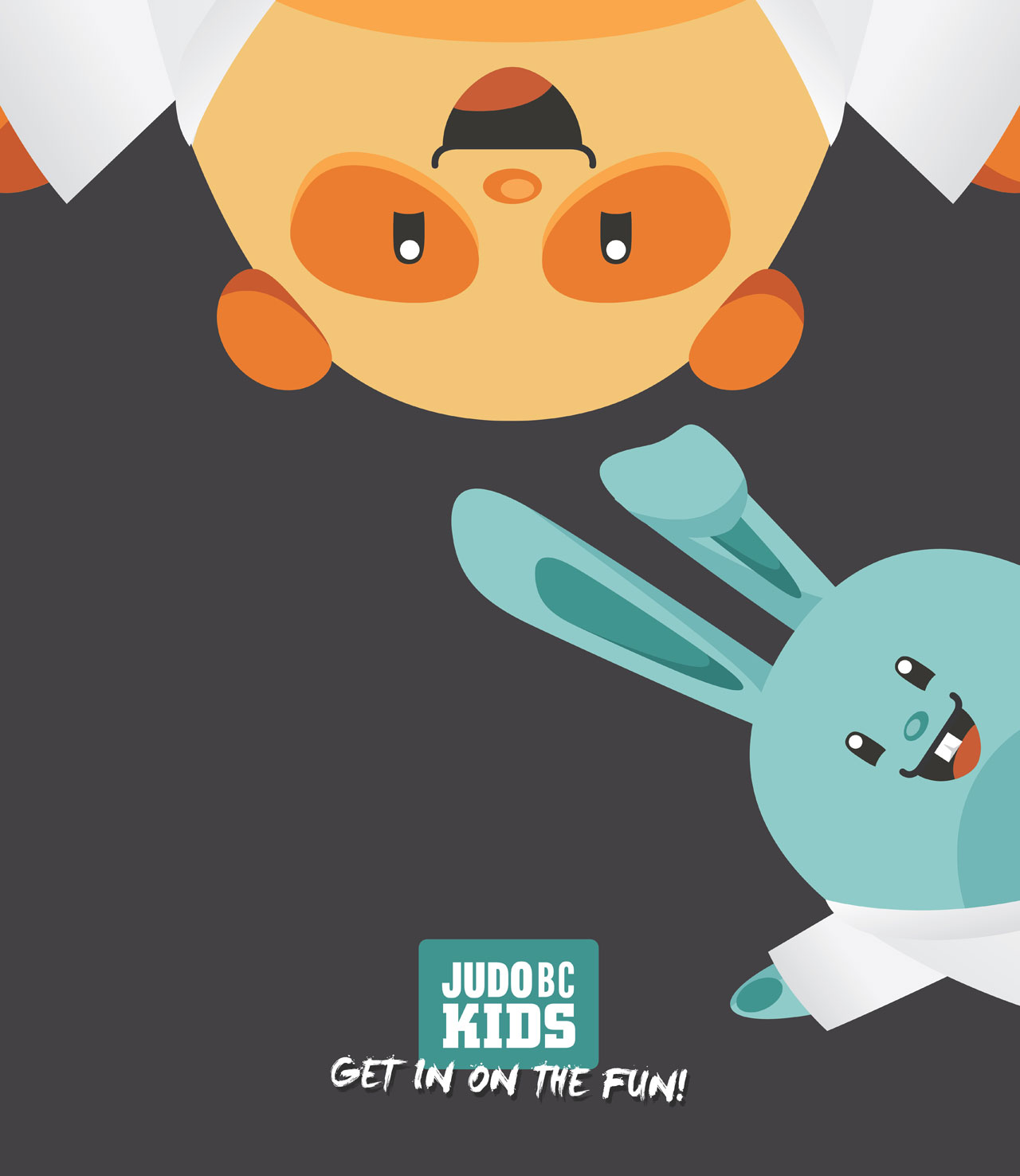 Learn more about Judo at https://en.wikipedia.org/wiki/Judo
Belt Levels
Kyu grades (Mudansha – colour belts)
Rokkyu 6th grade white belt
Gokyu 5th grade yellow belt
Yonkyu 4th grade orange belt
Sankyu 3rd grade green belt
Nikyu 2nd grade blue belt
Ikkyu 1st grade brown belt
Dan Grades (Yudansha – black belts)
Shodan 1st grade black belt
Nidan 2nd grade black belt
Sandan 3rd grade black belt
Yondan 4th grade black belt
Godan 5th grade black belt
Rokudan 6 th grade black or red and white belt
Shichidan 7th grade black or red and white belt
Hachidan 8th grade black or red and white belt
Kudan 9th grade red or black belt
Judan 10th grade red or black belt
Bowing
The bow, seeded in Japanese tradition, is a symbol of respect and trust. As a contact and impact activity in which partners need each other to learn and progress, partners are responsible for each other's safety and well being. Therefore, when we bow on the judo mat before the exercise, we entrust our partner. After the exercise we bow in thanks for not violating that trust.
Judo Canada

Judo Canada is the national sport governing body for the sport of judo in Canada and has overall authority to provide leadership in promotion and development as well as govern all aspects of Judo in Canada and to select and prepare Canadian teams for international competition. Judo Canada is a not-for-profit Registered Canadian Amateur Athletic Association operating under a board of directors elected by provincial / territorial members.
Links and Resources
Coming soon…